A mortar and pestle is an incredibly handy tool for cooking. Once you try grinding your own spices, you won't settle for anything other than that. However, what can you do if a mortar and pestle is not at hand?
Instead of mortar and pestle, you can use a spice or coffee grinder to get fresh spices in perfect consistency quickly. For non-dry ingredients, it is best to use a blender. If none of these devices are available, use a mug or a ziplock bag with a heavy object.
In this article, I will talk about easy and handy alternatives to a mortar and pestle so you can have fresh spices even if this tool is not at your disposal.
How You Can Substitute a Mortar and Pestle
Here are several suggestions to replace a mortar and pestle, if you don't have one. 
Coffee Grinder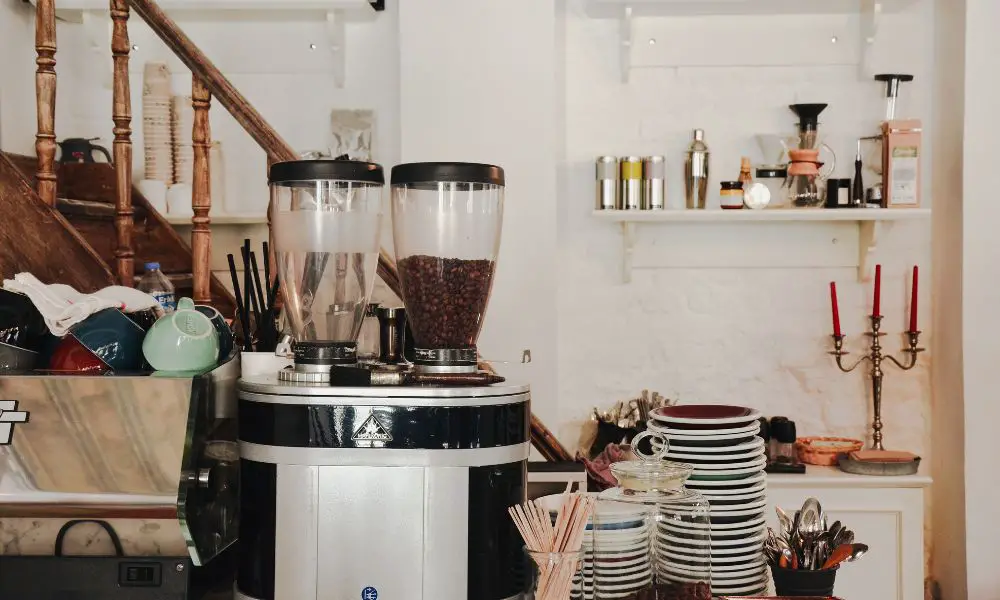 If you own a coffee grinder, then you have the easiest solution to the problem. This tool is one of the most convenient ways to grind spices if you don't have a mortar and pestle lying around effectively.
In a sense, a coffee grinder serves the same purpose as a mortar and pestle but is less versatile. It only works on dry ingredients similar to coffee beans, so make sure not to put in any foods that contain liquid or don't have a hard consistency. It just won't work.
Sale
Kaffe Coffee Grinder Electric - Spice Grinder w/Cleaning Brush, Easy On/Off - Perfect for Espresso, Herbs, Spices, Nuts, Grain - 3.5oz / 14 Cup. Black
☕️ FRESH COFFEE, EVERY TIME! Grinding coffee beans immediately before use releases the coffee beans fragrant essential oils at the right moment to ensure maximum freshness and rich aroma for a full-bodied complex flavor, satisfying coffee with the most delicious taste in the comfort of your own home.
🪄 WORKS LIKE MAGIC - EASY TO USE! Transparent lid lets you monitor and control the grind coarseness by simply pressing the ON/OFF button. Saves time and effort compared to traditional hand manual coffee grinder. Through the clear lid you can observe the process and get coarse or fine coffee powder for french press, pour over, moka pot, espresso, cold brew coffee, coffee percolator or drip coffee makers.
✔️ PERFECT BALANCE: POWER AND PORTABILITY. Compact countertop coffee grinder electric with 3.5 oz capacity, high-quality 304 stainless steel blade and 150W upgraded powerful motor for better maintaining the original rich aroma and oil of the coffee bean.
⭐ MULTI-PURPOSE USE: Kaffe is not only about a perfect coffee grind. Kaffe offers the best grinders for all your kitchen needs. You can confidently use it as a spice grinder for herbs, nuts and grains. With a CLEANING BRUSH included you can easily clean your coffee bean grinder.
💰 WORRY-FREE PURCHASE: 2-YEAR MANUFACTURER'S WARRANTY! We take pride in our coffee grinders and our record speaks for itself. We promise to treat you like family! Covers any damage or defect. Money back guarantee!
However, most spices can be easily ground using a coffee grinder. All you need to do is set the grinder to the proper setting in terms of how fine you want the spice ground. Alternatively, watch the progress closely and stop at the right moment if your grinder works manually.
Also, make sure to clean the grinder thoroughly so no coffee remains get mixed with your fresh spices. It is also essential to clean the entire appliance again once you're done, as having strong spices in your coffee is not the best experience. 
Depending on the kind of grinder you own, grinding your spices could be a pretty challenging task. Hence, be sure to consider this aspect before committing to using your coffee grinder for this purpose.
Blender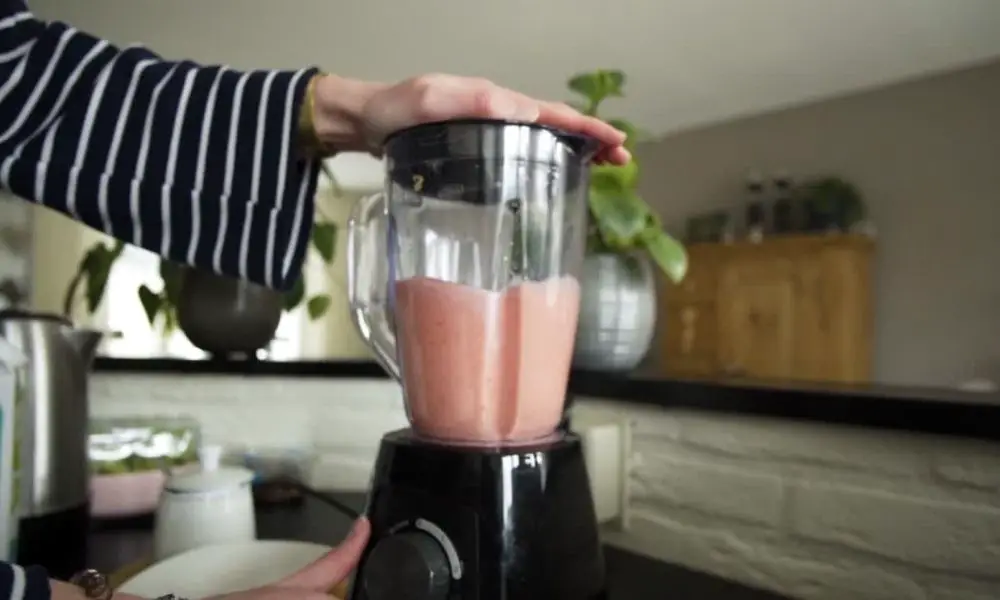 While a blender is not an ideal option for grinding spices, it can do the job well if you use it right.
The great benefit of using a blender is that, unlike a coffee grinder, it can grind not fully dry ingredients, such as garlic, with great efficiency. It also works fast and requires minimal effort from you, so you can't deny its convenience.
That said, a blender is not as well-suited for grinding spices as a mortar and pestle. It is too powerful and uses strong, sharp blades that can quickly crush your herbs into fine powder. The best way to go about it is to be very careful with your timing or use a blender with settings for milder grinding.
Vitamix 5200 Blender Professional-Grade, Self-Cleaning 64 oz Container, Black - 001372
Variable Speed Control: Easily adjust speed to achieve a variety of textures. The dial can be rotated at any point during the blend, so you're in complete control
Large Batches: The size and shape of the self-cleaning 64-ounce container is ideal for blending medium to large batches. Design Feature : Radial cooling fan and thermal protection system
Hot Soup: The blades in the Vitamix container reach speeds fast enough to create friction heat, bringing cold ingredients to steaming hot in about six minutes. Compatibility-Legacy Series
Hardened Stainless-Steel Blades: Our aircraft-grade stainless steel blades are designed to handle the toughest ingredients, so from the first blend to the last, you get the same quality results
Self-Cleaning: With a drop of dish soap and warm water, your Vitamix machine can clean itself in 30 to 60 seconds.
If you're curious to know more about how to use a blender as an alternative to a mortar and pestle, I have a full article dedicated to that, so make sure to check it out!
Ziplock Bag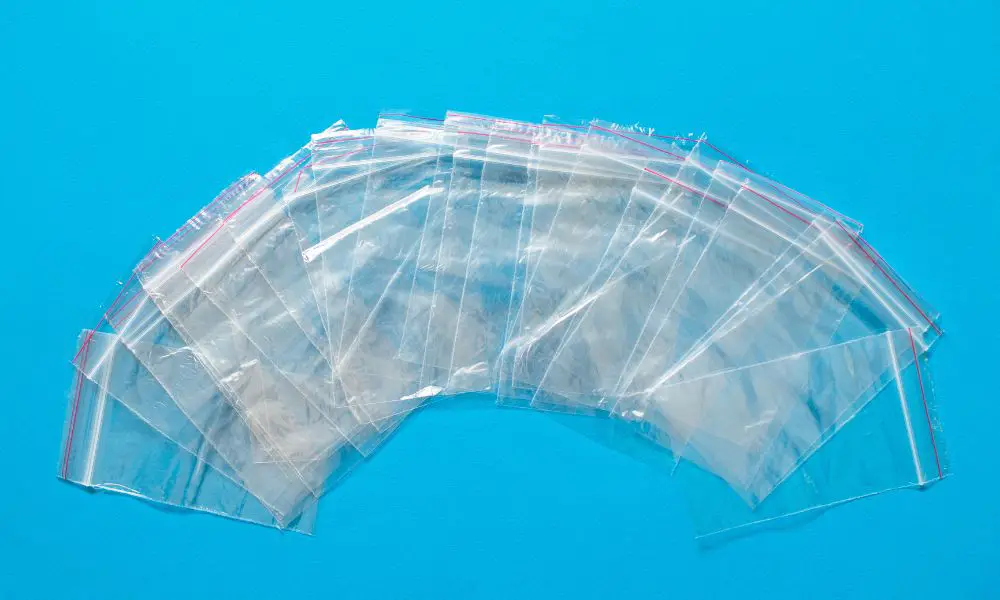 The good old zip lock bag crushing method is still one of the easiest ways to grind spices without any tools at hand. I mean, it is easy in terms of getting everything you need because you really don't need much, but the process itself can get a little tricky.
All you need is essentially a ziplock bag big enough to fit your ingredients and a hard object you can use to crush them into spices. It can be anything heavy enough to do the job, from a rolling pin to a small meat hammer.
The rest is easy to guess. You:
Put the ingredients into a clean ziplock bag
Close the bag so everything stays safely inside
Smash the bag until your spices reach the desired consistency 
Sale
Depending on what you try to grind, this method can be quite tiresome. It also requires a lot of force. A mortar and pestle would definitely be more convenient, but in a situation where that tool is not available, this method works well enough.
Mug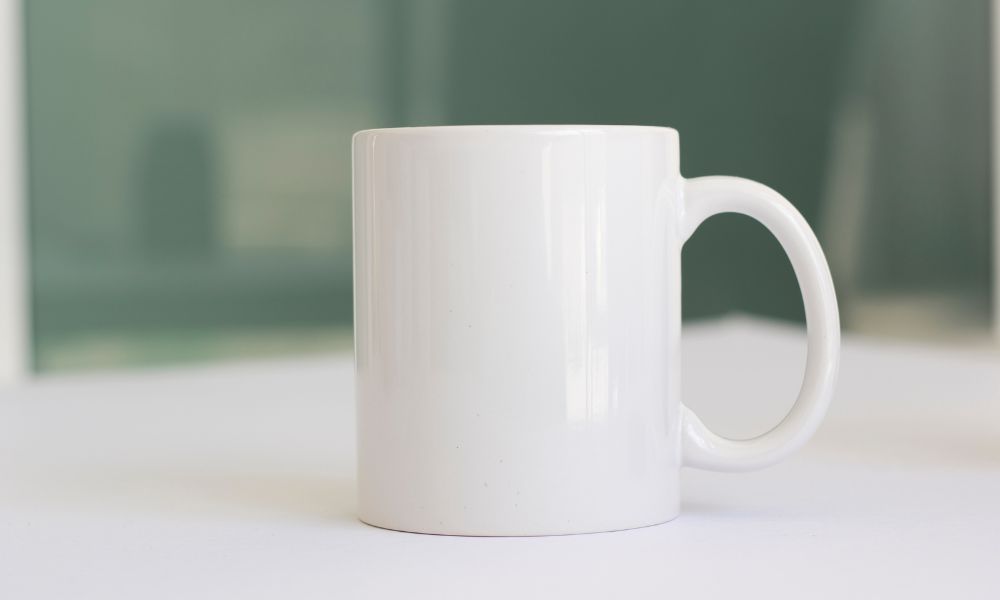 Using a mug might not be an obvious idea, but it actually makes a lot of sense. Though not as hard as a mortar and pestle, it is still the ideal shape for grinding some spices in it with the help of something small and heavy, like an empty glass bottle.
However, it's also evident that a mug can break too easily if you apply too much force. Therefore, this method is well-suited only for crashing soft ingredients that won't require a lot of pressure on your part, for instance, herbs. 
Sale
YETI Rambler 14 oz Mug, Vacuum Insulated, Stainless Steel with MagSlider Lid, Navy
Unlike traditional camp mugs, this double-wall vacuum-insulated body protects hands from hot or cold contents while keeping coffee, chili, oatmeal – you name it – well-insulated
These Ramblers come standard with the YETI MagSlider Lid, the only drink lid that uses the power of magnets to keep your favorite drink on lock
While the MagSlider Lid adds a barrier of protection for keeping drinks contained and preventing heat or cold from escaping, Please Note – The MagSlider Lid is not leakproof and will not prevent spills
YETI Ramblers are BPA-free, dishwasher safe, and have a No Sweat Design to make sure your hands stay dry. The tough Duracoat coating on the colored tumblers won't crack, peel or fade
The YETI 14 oz. Rambler Mug stands 3 3/4 in high and has a lip diameter of 4 in, and with the handle its 5 inches wide
That said, using a mug is hugely convenient for this purpose. Start by cutting your ingredients into smaller pieces, so it's easier to smash them, then find a convenient tool for grinding that's small enough to fit into your mug.
Spice Grinder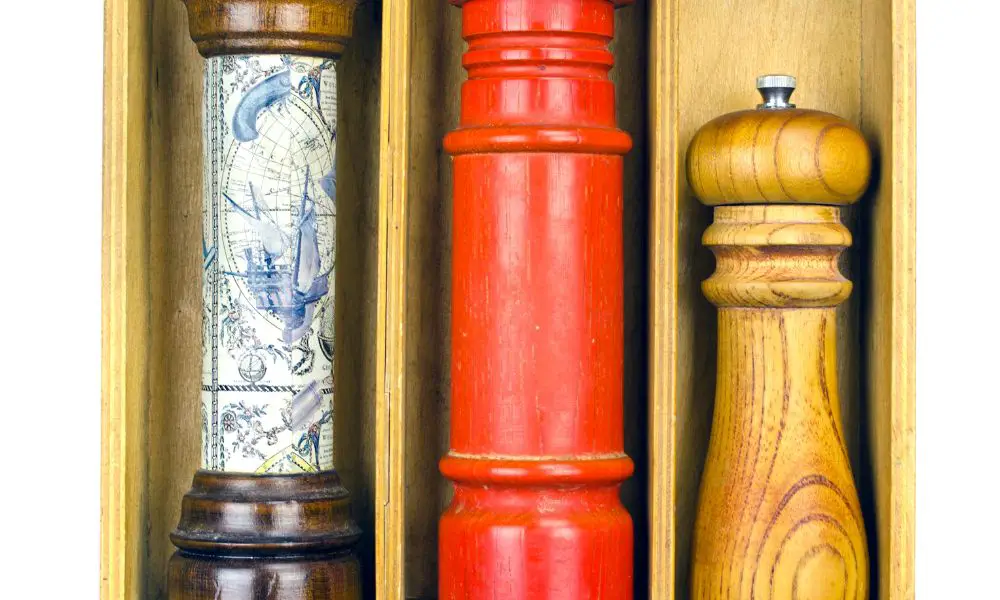 A spice grinder is very similar to a coffee grinder, and many people think they are the same thing. However, there is a significant difference between the two, which is why I want to talk about the spice grinder separately.
The difference lies in how the ingredients are ground. A coffee grinder typically uses burrs, while a spice grinder has actual blades to crash your spices. The blades lack the consistency needed for grinding coffee, but they work well with most of the spices you'll need.
Sale
COOL KNIGHT Herb Grinder Electric Spice Grinder [Large Capacity/High Rotating Speed/Electric]-Electric Grinder for Spices and Herbs (Wood grain 2)
【Large-capacity, fast grinder for herbs】: Spice grinder can quickly complete grinding 120g of herbs or spices within 5 to 10 seconds; Its visual-lid design allows you to control the coarse or fine grinding state with one hand only; It takes 3 to 5 seconds for coarse grinding, and 8 to15 seconds for fine grinding only.
【Powerful multi-function grinder】: Suitable for grinding herbs, spices, pollen, coffee beans, etc., meeting all your needs on grinding, and solving other problems like slow grinding, low capacity, long grinding time, inability to control coarseness, etc. It saves you a lot of time for doing other meaningful things.
【One-button operation and safety design】: Its design includes a simple push-down-power operation, and the lid is used as a switch; Just a gentle press, the grinder will start grinding, and only stop till you lift your hand from the lid. You can also keep pressing the lid within different time length so as to control the coarse, medium and fine grinding state. In addition, it makes the grinder safer, since the blade will only start to rotate when the lid is on the cup and pressed down.
【Material and technology】: The sharp blade of the electric grinder is made of high quality 304 stainless steel,The motor is designed with copper wire for durability.; Unique shape of the blade allows grinding in all 360-degree directions. And it runs at a speed of 30,000 rotations per minute, which enables the grinder to complete its work quickly.
【Easy to clean and detachable power cord】A complimentary brush is included in the package, which can be used to clean the stainless steel grinder easily. The power cord is detachable, so you can store it with ease and save space.
Spice grinders are versatile and convenient. There is a great variety of them available, so you can find cheaper manual ones or more expensive electric options to do the job. They also differ in capacity; some can only work with dry spices, while others are perfectly fit for smashing even harder objects, for instance, nuts.
As it's easy to guess from the name, this tool is much more suited to grinding spices specifically than a coffee grinder. The reason this option ended up at the bottom of the list is that it is a tool designed for the same purpose as a mortar and pestle, so if you already own one, you probably don't need my advice on how to use it.
However, if you're thinking about purchasing something to help you grind your spices and are unsure whether a mortar and pestle is the tool for you, definitely consider a spice grinder.
Conclusion
A mortar and pestle can be substituted with a coffee or spice grinder, or a blender for non-dry ingredients. If you don't own any of these tools, you can grind your spices using a mug or a ziplock bag with a heavy object.
Sources