When purchasing a new salt and pepper mill, you have two options. You can go for a traditional manual grinder, or you can opt for an electric mill. If you're here, you're likely curious about what an electric mill is and how it works.
Electric salt and pepper mills are battery-operated devices that season food at the touch of a button. They are usually contemporary in design and typically made from stainless steel and glass. The main advantage of an electric mill is its ease of use.
If you're considering an electric mill for your kitchen, read on to discover everything about them, including my top electric mill recommendations.
What Is the Difference Between a Pepper Mill and a Salt Mill?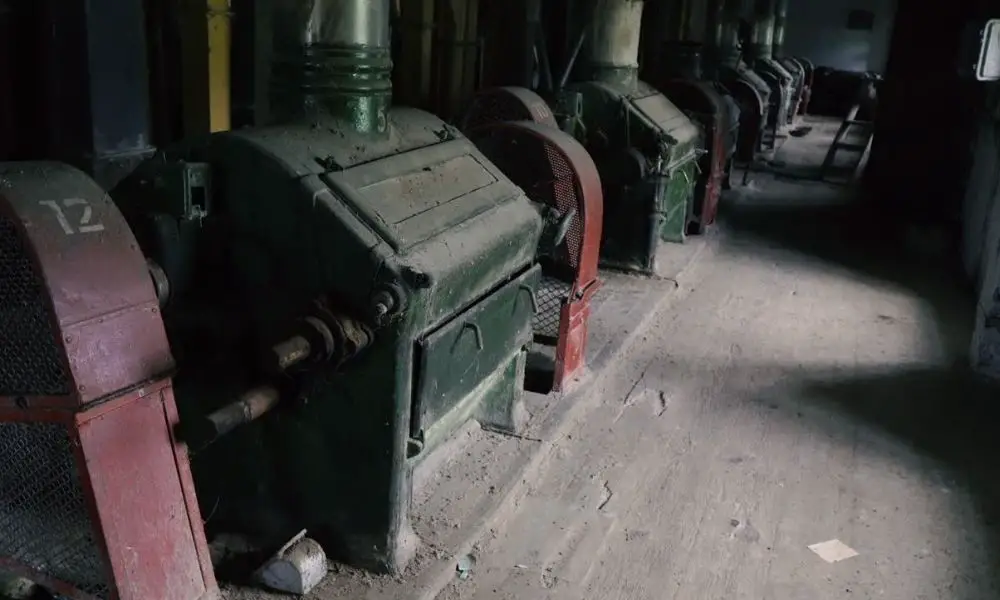 The main difference between a pepper mill and a salt mill is what the grinding mechanism is made of. Salt mills typically don't have a metal grinding mechanism; the grinder is often made of ceramic or plastic. On the other hand, the grinder in pepper mills is made of metal.
Salt and pepper mills are not created alike, and there's a reason behind that. You see, salt does a great job of corroding metal. It's even reasonably efficient at corroding stainless steel.
Because of this, you generally won't find a metal grinding mechanism in a salt mill. The preferred material for a salt mill grinder is ceramic, although you will also see plastic grinding mechanisms, particularly on cheaper models.
Pepper, on the other hand, is a lot friendlier than salt and doesn't adversely affect metal components. This is why most pepper mills feature metal grinding mechanisms. 
Manual Mills vs. Electric Salt and Pepper Mills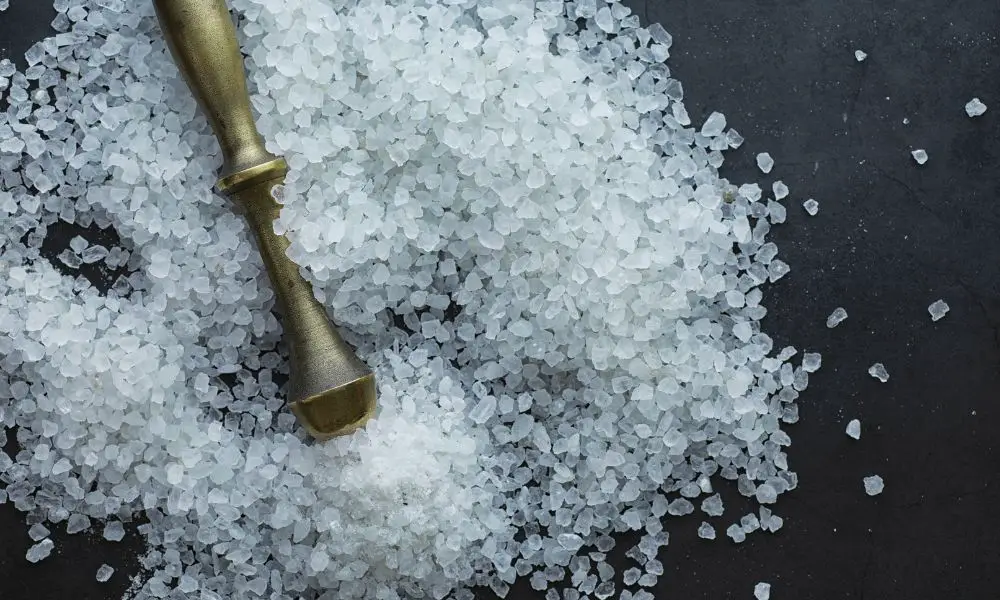 The key difference between manual and electric mills is the type of power applied to the grinder mechanism to make it work.
Manual mills feature a twistable top section. To activate the grinder, you must grip the main body of the mill with one hand and use your other hand to twist the top section back and forth.
An electric mill is more straightforward to operate. Batteries power them, and there is little effort to get the pepper out. You usually simply press a button to activate the grinding mechanism.
The second key difference is the look and style of each type of mill. Manual mills are more traditional in appearance, with a curved design and a wide, round top section that is easy to grip. The most common material for manual mills is wood.
Electric mills tend to look far more contemporary in their design. The most popular style is long, sleek, and straight, with stainless steel casing to house the mechanisms and a clear section to store the pepper or salt.
What Are the Benefits of Electric Salt and Pepper Mills?
While it is hard to beat the satisfaction of grinding your pepper manually, electric grinders do have several important benefits:
An electric mill's ease of use makes them particularly good for anyone suffering from mobility issues. Conditions such as arthritis and repetitive strain injury can make operating a manual mill impossible, so this is a big plus for anyone with mobility issues. 
Kids also struggle to operate manual mills. I know mine like to help me with the cooking, and their favorite part is operating the pepper mill. An electric one is much easier for them to use.
Electric mills fit better into modern or contemporary kitchen decor. If design aesthetics are important to you, then you may want to choose an electric mill to go with your kitchen.
Electric mills are speedy. An electric mill will season your food much faster than a manual one, which comes in handy when juggling multiple dishes in the kitchen.
Are There Any Disadvantages to Electric Salt and Pepper Mills?
The main disadvantage of electric salt and pepper mills is that the batteries will run out at some point. This can be inconvenient, particularly if you don't have any spare batteries on hand.
And like any electrical device, there are more working parts than a manual device, so you have a higher potential for something to break. You can tell this is the case from the warranties offered on the different types of mills. 
For example, Peugeot 一 a high-quality brand 一 offers a five-year warranty on its manual mills but only a two-year warranty on its electric mills.
The Pros and Cons of Electric Mills at a Glance
| | |
| --- | --- |
| Pros | Cons |
| Extremely easy to operate. | The batteries need regular changing. |
| Kid-friendly. | More likely to break. |
| Modern/contemporary design. | Shorter warranty. |
| Produce pepper fast and consistently. | Heavier and less portable.  |
Electric Mills Pros and Cons Table
Are Electric Salt and Pepper Grinders Worth It?
Electric salt and pepper grinders are worth it unless you are a staunch traditionalist who prefers manual mills. They're fast and easy to use, and their modern style makes them equally at home in the kitchen and the dining table.
One key point to remember is the quality of your chosen mill. Like everything, you get what you pay for, so purchasing a low-quality electric mill will see you needing to replace it sooner than you'd like.
Always go for the best electric mill available for your budget. You'll not only have a good quality device, but you'll also get to enjoy it for much longer.
What Are the Best Electric Salt and Pepper Mills?
If you've got your heart set on a set of electric salt and pepper mills, here are my top recommendations for 2022:
The best electric salt and pepper mills are AmuseWit Gravity Electric, Peugeot Elis Sense U-Select, FinaMill Battery Operated Pepper Mill & Spice Grinder in One, SaengQ Gravity Electric, Sangcon Electric Salt and Pepper Grinder Mill Set, and Corkie Rechargeable Electric Salt or Pepper Grinder.
Let's review each of these mills in greater detail.
The AmuseWit Gravity Electric Pepper or Salt Grinder (available on Amazon.com) is the way to go if you need a decent electric mill on a tight budget. It looks great, and you can choose from three colors to suit your style. 
What's more, different settings allow you to adjust the coarseness, and a handy LED light shows you exactly how much salt or pepper is coming out.
Gravity Electric Pepper Grinder or Salt Grinder Mill【White Light】- Battery Operated Automatic Pepper Mill with Light, Adjustable Coarseness, One Handed Operation, Cleaning Brush, Black by AmuseWit
✅CONVENIENT ONE-HANDED OPERATION - The electric pepper grinder is gravity activated, Just simply turn upside down and get fresh ground salt or pepper till your heart is contend. No buttons or twisting! The white LED light will turn on automatically when the grinder is in operation. Turn the grinder knob at the top part of the device to adjust your favorite coarseness.
✅BRIGHT WHITE LED LIGHT - Our gravity salt and pepper grinder set comes with 3 white LED lights. It is easy to see how much salt or pepper is coming out of the grinder. No more annoying blue light anymore, it's clearer and brighter than blue lights. The ceramic grinder is on the top to keep your table or countertop FREE OF RESIDUE.
✅MODERN DESIGN - Stylish matte black pepper mill with acrylic window. Suitable for all dinner tables and kitchen countertops. It comes with a utility brush that can easily clean the top of the grinder. The refillable container holds a huge amount of salt and pepper, so you do not have to keep refilling. And it simply unscrews from the device for filling. Measures 8" tall by 2" wide.
✅PREMIUM QUALITY - Premium high hardness ceramic mechanism can easily grinds peppercorns, salt, and other your favorite spices. Non-corrosive and antioxidative, makes spices fresh and healthy.
✅100% SATISFACTION & MONEY BACK GUARANTEE - The Pepper Grinder is so handy and useful that you can gift it to your friends and family too. We are confident of our product and know you will like it, just in case you are not satisfied with the product, simply Contact Us to return the product for a full refund within 30 days. We offer 18-month Replacement Warranty and Lifetime Support Guarantee. This makes your purchase 100% RISK FREE. Order now and make cooking so much easier!
Peugeot is often considered the gold standard for salt and pepper mills. Their Elis Sense U-Select Pepper Mill (available on Amazon.com) features Peugeot's patented coating to prevent corrosion. The stainless steel design is robust, with different settings for precision grinding.
Peugeot Elis Sense U-Select Pepper Mill 8-inch
Elis sense is quieter, its faster motor means more output with less noise
Tactile operation - simply touch the body and top simultaneously to operate
Bottom light is now led for greater efficiency
Blue LED illuminates the top button when the mill is in use
Lifetime guarantee on the grinding mechanism ; Included with the mill: 6- AAA batteries. Easy to install prior to use
The FinaMill Award Winning Battery Operated Pepper Mill & Spice Grinder in One (available on Amazon.com) has a superb ergonomic design and allows you to easily grip and grind your salt or pepper.
Available in a variety of colors, the unique feature of this mill is that it has interchangeable pods. If you have multiple types of pepper or salt you like to grind, you can keep them in separate pods and use them as needed.
FinaMill – Award Winning Battery Operated Pepper Mill & Spice Grinder in One, Adjustable Coarseness, Ceramic Grinding Elements, One Touch Operation with LED Light, includes 2 Quick-Change ProPlus Pods
✅ One Mill Many Spices - Only FinaMill uses Patented interchangeable, dedicated spice pods for each spice, offering defense against the cross-contamination of flavor. Swap and grind different spices with just one hand. No other spice grinder can do that. FinaMill is a great tool for cooking and it looks great on a dining table, it is also a perfect gift for any occasion.
✅ Changing pods with FinaMill is easy, press FinaMill down on a spice pod to click in, press down again to release. This user-friendly and convenient feature is designed with busy home chefs in mind. This feature helped FinaMill win the A'Design Award in 2020.
✅ Refilling our spice pod is a breeze with its wide opening. Spice pod is BPA FREE. Grinding elements are made of ceramic; durable and long lasting. Adjustment knob is located on the bottom of the spice pod, choose the coarseness to your liking just with a twist.
✅ This package comes with 2 ProPlus Pods, they are great for peppercorns, salt, dried minced garlic, dried chopped onion, dried rosemary and more. If you want to grind seeds with high oil content, such as flax seed, mustard seed, sesame seed, or grape seed, please purchase a FinaPod Pro under a different amazon listing. More types of Specialty FinaPod are coming. **Warning, FinaMill cannot grind or chop fresh or wet herbs.**
✅ FinaMill is the only battery-operated spice grinder that offers a 2 year warranty. 30-day money back guarantee, absolutely no risk to you. For any questions or support, our friendly support team in Oregon, USA is ready to help. No need to email and wait for someone in another country for service or help. FinaMill uses only 3 AA batteries (not included), less expensive to operate than most competing brands.
If you want to see your salt and pepper, you need an electric mill with a large glass chamber. SaengQ's Gravity Electric Salt and Pepper Grinder (available on Amazon.com) satisfies that requirement. This grinder is rechargeable and also features an LED light and grind adjustor.
Sale
Gravity Electric Salt and Pepper Grinder Set of 2,USB Rechargeable Kitchen Electric Pepper Mill with Adjustable Grinder and LED Light,Tall Glass Salt and Pepper Grinders Refillable
✅ Rechargeable Electric Salt and Pepper Grinder - Made of glass and stainless steel, the pepper grinder is easy to grip and durable to meet your needs for grinding any pepper, sea salt or other spices for kitchen use. Built-in 1200mah lithium battery, ultra-long standby time, less hassle to replace the battery. This salt and pepper mill set with modern design enhances your kitchen and enjoy your healthy life.
✅ Gravity Sensing Automatic Operation - Our gravity salt pepper grinder is easy to use, just you press that button on top of the grinder and flip the salt grinder and you get fresh salt or pepper or other spice powders. Fully free your hands, you can still do other things while grinding. Small and portable, perfect for outdoor picnic parties!
✅ Versatile Design - adjustable coarseness of grind with light, easy to fill and clean.Just turn the knob at the top to get the coarse or fine powder you like. Turn clockwise to fine particles and counterclockwise to coarse particles. And with light design, the LED light will automatically light up whenever the pepper mill grinder is working, so it is easy for you to use it intuitively. Comes with a funnel, easy to refill will not be wrong, perfect design.
✅ Elegant Design, High-end Packaging, Perfect gift - our electric pepper grinder comes with a wooden spoon and cleaning brush to ensure cleanliness. The gorgeous box is a stylish and modern reflection of your kitchen or dining table. This is definitely a perfect choice for professional chefs, family, and friends. I am sure you will love this salt and pepper grinder set.
✅ Risk-free Purchase - Your satisfaction is our biggest goal. We offer a 90-day warranty and outstanding customer service to back it up, so if you have any questions, please don't hesitate to contact us. Completely risk-free, please feel free to buy and add to your shopping cart, it's a great choice.
The Sangcon Electric Salt and Pepper Grinder Mill Set (available on Amazon.com) is a great choice for anyone who prefers the look of metal. Ultra-modern and sleek looking, the black and silver design looks at home in any contemporary kitchen.
Sale
Sangcon Electric Salt and Pepper Grinder Mill Set, Safety & Gravity Switch, Battery Powered with LED Light, Adjustable Coarseness, One Hand Automatic Operated Kitchen Gadgets, Stainless Steel, 2 Pack
Sangcon Electric Salt and Pepper Grinder Mill Set, Safety & Gravity Switch, Battery Powered with LED Light, Adjustable Coarseness, One Hand Automatic Operated Kitchen Gadgets, Stainless Steel, 2 Pack
✅ [FASTER GRINDING] Our Sangcon Electric Pepper Grinder is twice as fast as similar grinders, grinding 0.2 oz in just 1 minute compared to their 0.1 oz. Enjoy faster and more efficient grinding with our high-speed grinder!
✅ [ADJUSTABLE COARSENESS] Effortlessly grind your salt and pepper to your preferred consistency with the Sangcon salt and pepper mill, thanks to its adjustable coarseness feature that allows you to easily crack peppercorns and achieve the perfect grind—from fine to coarse.
✅ [ACCURATE SEASONING] With our blue LED light, you can easily and accurately season your food. The light illuminates your food, making it easy to see how much salt or pepper you are using. And with our one-hand operation design, using the grinder is effortless and convenient.
✅ [EASY CLEANING] The side-opening storage design allows for easy cleaning with the included brush. Note: Do not use water to wash to prevent motor damage.
Why deal with pesky batteries when you can simply plug in your electric mill and let it charge? Corkie's Type-C Rechargeable Electric Salt or Pepper Grinder (available on Amazon.com) charges quickly via USB and features a handy display that tells you when the battery is running low.
Final Thoughts
Electric salt and pepper mills are a super-convenient addition to your home if you've always found grinding spices difficult.
Hopefully, I've helped you understand how electric mills work, what makes them unique, and which one to buy. Happy (and easy) grinding!
Sources