Many pepper mills carry a hefty price tag. But, as with most other marketed products, you want to invest in a pepper mill that will not only do its job effectively but also be budget-friendly and last a long time. To make an educated investment decision, you should understand why good-quality pepper mills are so expensive.  
Pepper mills are so expensive because the materials used to grind peppercorns are strong, durable, and high-quality. Carbon steel, stainless steel, and ceramic are best used for pepper mills. Additionally, pepper mills can be expensive when made by popular brands or high-quality exterior materials.
There's nothing better than sprinkling freshly ground pepper or other herbs onto your food to enhance your taste buds' flavor. This article will explain how much pepper mills cost, why they're so expensive, and how to find the one that fits your needs and style.
How Much Do Pepper Mills Cost?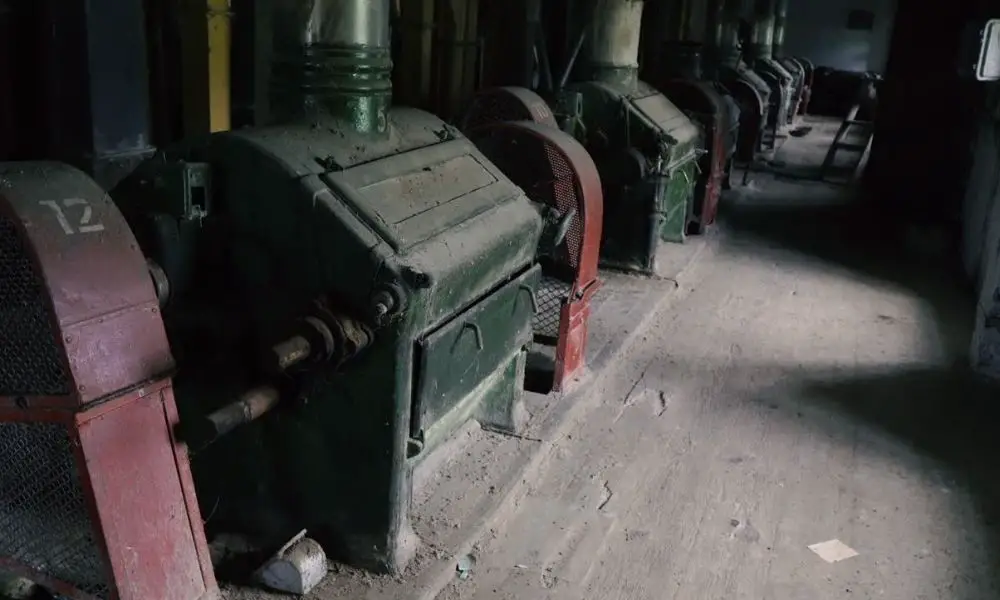 Pepper mills can be priced from under $20 to over $150, depending on the interior and exterior materials and overall quality. Purchasing a pepper mill made with higher-quality grinding materials is a good investment, especially if you want to optimize your cooking with fresh and flavorful pepper, which you won't get from store-bought, pre-ground pepper. 
Low-quality grinders wear down much faster, break, frequently clog, and rust, which you don't want in your food.
Quality pepper mills that will last a long time, grind with consistency, and have the durability to crush peppercorns will typically cost around $40 to $60. The price will depend on the brand name, features, and aesthetic design.
Of course, as previously mentioned, if you want a high-quality and fancy pepper grinder, they can be over $150, even over $200, if you want to reach deep into those pockets.
Sale
Peugeot 23485 Paris u'Select 9-Inch Pepper Mill, Chocolate, 9 Inch
ICONIC PEPPER MILL — The chocolate-colored Paris u'Select pepper mill enhances the flavors of the meals that you create. Precise and even grinding are the key words for this emblematic mill by Peugeot. Engineered and manufactured in France
U'SELECT SETTINGS — Our patented system helps you select your desired grind. Twist to create your precise balance of flavor through six settings, from extra fine to very coarse. The two-stage grinding mechanism first effortlessly cracks and then grinds the peppercorns to the desired coarseness
PRECISION GRIND — Through two centuries of experience, we have expertly engineered each pepper mill and mechanism specifically for the consistency and shape of peppercorns. We make the gears from stainless steel that is finished with a patented treatment to prevent corrosion and rust
ENHANCE FLAVOR — The u'Select mechanism brings out all the aromatic depth of pepper by selecting the right grind for your taste. Very finely ground pepper will bring out its spice, whilst a coarser grind will highlight its aromas and flavor. Find your Peugeot moment and enjoy the art of French living with our instruments of taste
READY TO SEASON — Our mills come partially filled for immediate enjoyment with our Tan Hoi black pepper from Vietnam, which has woody, warm tones. The pepper is available to buy in Peugeot 6 oz. (175g) cubes. To refill, simply unscrew the top knob, lift off the top and pour in your peppercorns (max size ¼-inch/6mm)
And for the many that enjoy the enhanced flavor of freshly ground pepper with their meals but suffer from conditions that limit your hand movement, my other article, "4 Best Pepper Mill (Recommended) For Arthritic Hands," provides recommendations. 
Reasons Why Pepper Mills Are So Expensive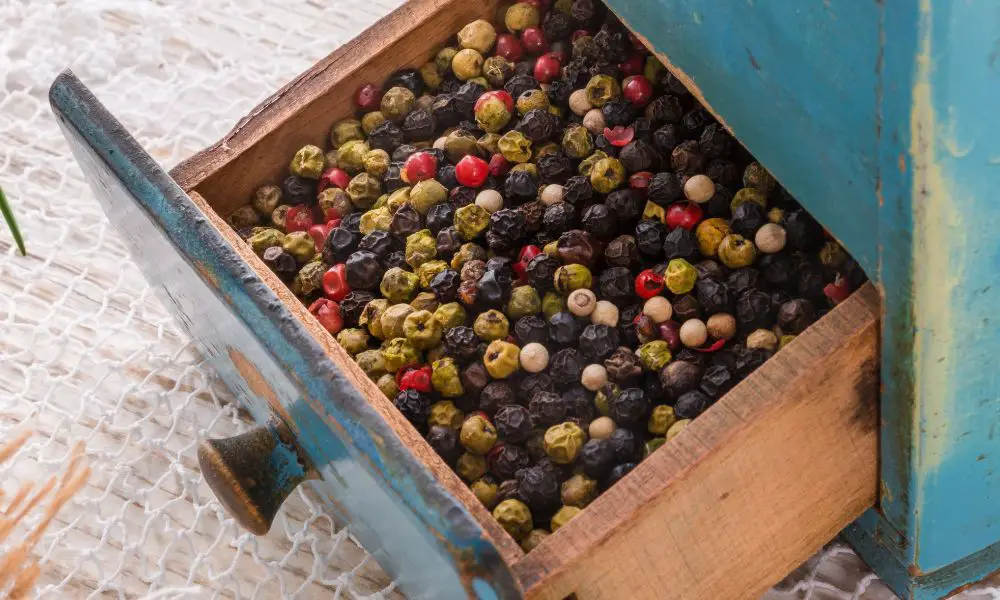 There are four main reasons pepper mills can carry a hefty price tag, and they are as follows: 
Mechanic materials
Characteristics
Aesthetic design
Brand name
I'll go over these reasons in more detail in the following sections.
Quality Mechanic Materials
You may not think much about the inner workings of pepper mills, but it comes into play with the price of a good quality pepper mill. They're designed for grinding hard peppercorns into fresh pepper bits to add that flavor kick to your food. The inside of your pepper mill should grind or crush peppercorns with ease and consistency without getting clogged or rusted.
Quality pepper mills are made of the following materials: 
Carbon steel: Carbon steel is the most durable of the three materials and grinds peppercorns quickly and consistently. The burrs are designed with 0.61 to 1.5 percent carbon to grind the toughest herbs without issues of clogging or breaking. Because of this material's durability, ease of use, and long-lasting characteristics, these pepper mills will be more expensive. 
Stainless steel: Stainless steel is well-known for its durability and long-lasting ability and is the cheapest of the three options. However, not all stainless steel products are the same or will hold up to the harsh grinding of peppercorns. The material should have at least 10 percent chromium in the mix to prevent corrosion and excessive wear, but the pepper mill will last much longer with 16 percent chromium. 
Ceramic: The inner mechanics made of ceramic are typically needed for salt but are also a good choice for pepper. The blades hold better from excessive use and won't wear down like carbon or stainless steel. However, the downside is they aren't as consistent with the grind size as the other two options.
Best Value
Product
Peugeot 23485 Paris u'Select 9-Inch Pepper Mill, Chocolate, 9 Inch
HOME EC Premium Stainless Steel Sea Salt and Pepper Grinder Set of 2 - Adjustable Ceramic, Glass Salt and Pepper Shakers - Pepper Mill & Salt Mill W/Funnel & EBook
Ebaco Professional Pepper Grinder - with Germany Hardened Carbon Steel Mechanism Rotor, Refillable Pepper Mill 6OZ Glass Adjust Coarseness (1PCS-Sliver-304)
Product
Peugeot 23485 Paris u'Select 9-Inch Pepper Mill, Chocolate, 9 Inch
Best Value
Product
HOME EC Premium Stainless Steel Sea Salt and Pepper Grinder Set of 2 - Adjustable Ceramic, Glass Salt and Pepper Shakers - Pepper Mill & Salt Mill W/Funnel & EBook
Pepper Mill Characteristics
Whether manual or electric, the pepper mill should provide adjustable coarseness to achieve different size pepper grinds for flavoring your food. Some recipes may suggest coarse or fine pepper for flavoring. Therefore, a decent pepper mill will allow for adjustable coarseness, and will likely be more expensive.
However, ensure you match the capacity of the pepper mill with how often you use fresh pepper. If the peppercorns sit in the pepper mill for an extended time, the peppercorns will suffer flavor loss and freshness and become stale quicker. 
The Aesthetic Appeal and Function
Of course, purchasing a pepper mill should appeal to your liking with function and style. With the broad range in prices, you should be able to find something that suits your needs and falls in line with your kitchen design. Remember that many higher-priced pepper mills are made with higher-quality exterior design and interior materials.
Popular Brand Names
Any time you purchase a well-known brand name product, you're paying for the quality or popularity of that brand. It doesn't necessarily mean the specific product you intend to purchase is up to par on the quality that is known to match the brand name. Many quality household brands that branch into producing different products to meet the demand needs may not have perfected the product quality.
So, just because a brand is excellent at making electronics doesn't mean they're amazing at making pepper mills.
Final Thoughts
Pepper mills can be shockingly expensive, but there are good quality pepper grinders that are durable, long-lasting, and provide consistent grinds. When you opt for a cheaper version of the pepper mill, you'll find inconsistent grinds, clogging, and internal parts breaking. And when that happens, you'll have to search for another pepper mill again.
Expect to pay around $40 to $60 for a great quality pepper grinder. Again, keep in mind that factors that make up the quality, like the brand, aesthetic materials, and internal materials, play a massive role in the cost of pepper mills.
Sources