It's a relaxing day, and you have time to de-stress. After scrolling through social media, you find a few articles about cooking. You just got a new food processor, and now, you're inspired to use it. You're searching for something easy and quick to make, and your answer is nut butter.
Can You Make Nut Butter in a Food Processor?
Nut butter is extremely quick and easy to make in a food processor at home. Some food processors process certain nuts better than others, but they can generally make nut butter. Before making nut butter, ensure you have nuts and additional toppings you may want to add. It's best to check which type of nuts your processor can process best.
Although all food processors can make nut butter, you might want to create a specific type of butter for your treat. What type of food processor is best for the nut butter you want to make? How do you make nut butter? Is it healthy? Keep reading to learn everything you need to know about making homemade nut butter with your food processor!
Food Processors to Use To Make Nut Butter
Nut butter is easy to make with a food processor, but just as there are various types of nut butter, many different food processors can make it. Listed below are four food processors and a brief description of their benefits. 
Hamilton Beach (70730) Food Processor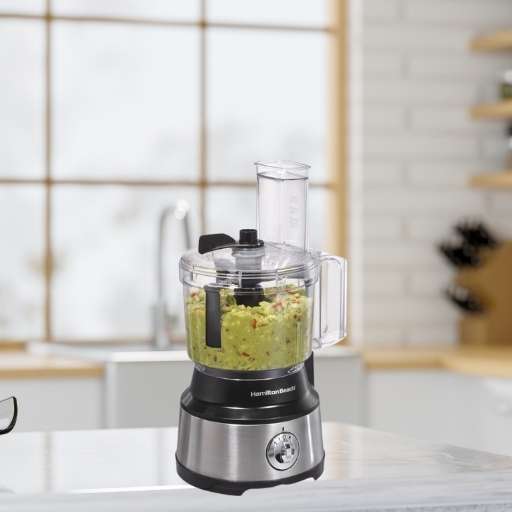 The Hamilton Beach food processor has excellent control! You get to pick the speed and intensity of the blades of your food processor. It is also versatile and has a scraper that scrapes the sides where you can add more flavors while running and blending your nut butter.
o Amazon link: Hamilton Amazon Link
Hamilton Beach Food Processor & Vegetable Chopper for Slicing, Shredding, Mincing, and Puree, 10 Cups + Veggie Spiralizer makes Zoodles and Ribbons, Grey and Stainless Steel (70735)
SPIRALIZE, SLICE, SHRED, CHOP AND PUREE WITH 4 VERSATILE ATTACHMENTS. Make perfect veggie spirals and ribbons with the spiral and ribbon blades. The stainless steel S-blade chops, mixes and purees and the stainless steel disc slices and shreds.
FIT A WHOLE ZUCCHINI OR BLOCK OF CHEESE WITH 2.5" FEED CHUTE. You'll save time and reduce the need for pre-cutting every time you use this 10 cup food processor because you can fit whole foods like a zucchini or block of cheese in the feed chute.
PROCESS TOUGH INGREDIENTS WITH POWERFUL 450 WATT MOTOR. The 450 watt motor packs plenty of power to process all types of ingredients and the 2 speed/pulse dial provides all the control you need for spiralizing, chopping, slicing and shredding.
LARGE 10 CUP BOWL WITH POUR SPOUT. You'll be able to process 10 cups of food without having to stop to empty the bowl. Since the bowl has a pour spout, you can transfer dressings, sauces and purees into serving or storage containers without making a mess.
EFFORTLESS CLEANUP WITH DISHWASHER SAFE BLADES, BOWL AND LID. On this Hamilton Beach Food Processor, all removable parts including the cleaning brush are dishwasher safe for effortless cleanup and all food zones are BPA-free for peace of mind.
Braun FP3020 12 Cup Food Processor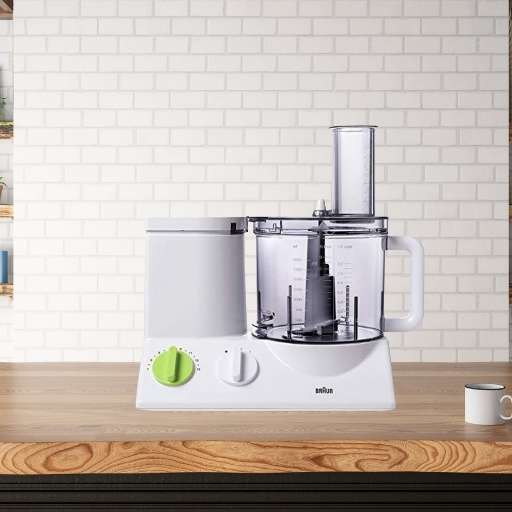 The Braun is very versatile. This processor has many settings for you to experiment with. It is extremely quiet! When you get inspired and are ready to make your nut butter, you won't wake up your neighbors or startle any pets in your household. 
o Amazon link: Braun Amazon Link
Cuisinart DFP-14BCNY 14-Cup Food Processor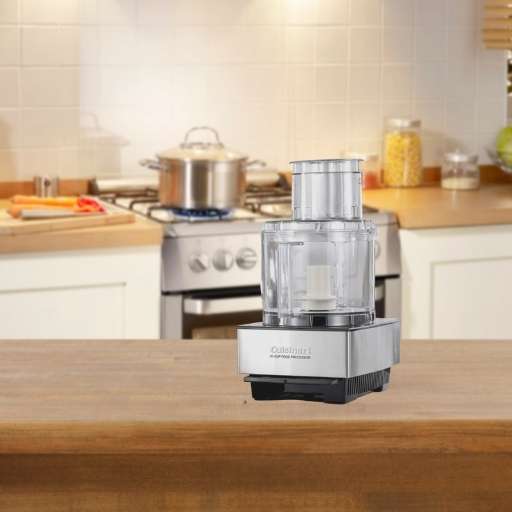 The Cuisinart is durable, meaning that it doesn't break easily. This food processor is an excellent choice if you're prone to dropping things or have a curious child who may want to check it out. This food processor is dishwasher safe so that you can clean it efficiently.
o Amazon link: Cuisinart Amazon Link
Cuisinart DFP-14BCNY Custom 14-Cup Food Processor, Silicone Turner, Cookbook, and LunchBlox Lunch Bag Bundle (4 Items)
Bundle Includes: Cuisinart Custom 14-Cup Food Processor (Brushed Stainless), Rubbermaid LunchBlox Lunch Bag (Small, Black Etch), Cuisinart Master Class Cookbook and iSi Silicone Turner (13-Inch, Red)
Food Processor Capacity: 720-watts large-capacity food processor with intuitive on and off/pulse buttons
Features: Cuisinart's Custom food processor comes with a 14-cup Lexan work bowl; extra-large feed tube; small and large pushers, and five basic attachments for slicing, shredding, chopping, mixing, and kneading
Dishwasher safe: All the parts are dishwasher-safe and the motor base wipes clean
Quick Operation: Intuitive on and off/pulse buttons for easy and quick operation
Breville BFP800XL Sous Chef 16 Pro Food Processor, Brushed Stainless Steel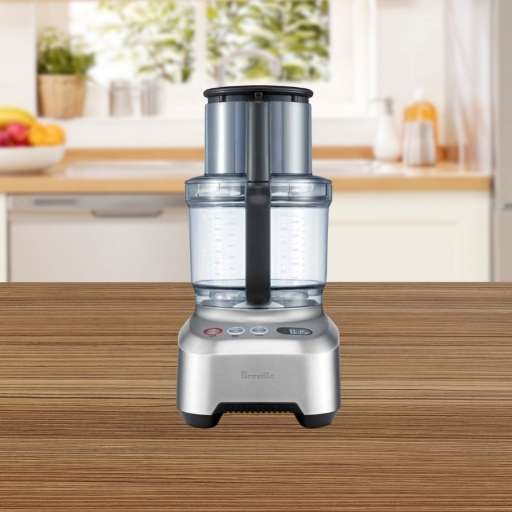 The Breville has powerful blades that are strong and efficient. Powerful blades can be both a pro and a con, as the blades can grind the nuts too much and ruin the consistency of your nut butter.
Amazon link: Breville Amazon Link
Sale
Breville Sous Chef Pro 16 Cup Food Processor, Brushed Stainless Steel, BFP800XL
Comes with 5 multi function discs and 3 blades out of the box
5.5 inch super wide feed chute reduces the need to pre cut most fruits and vegetables
Includes 2 BPA free processing bowls: 16 cup (3.8 L) large bowl; 2.5 cup (600 milliliter) small processing bowl
LCD display displays count up and count down auto timer; Voltage: 110 to 120 Volts
Accessory storage box can be stored horizontally or vertically based on storage space; Stainless Steel Blades; Plastic Spatula
Types of Nut Butter and Nutrition
Now that you've located your food processor and decided on making nut butter, you have to decide what type of nut butter you will make. There are many types of nut butter, but four main types of nut butter are popular. However, different types of nut butter have different nutritional values. Listed below are the four most popular nut butter to make, along with their brief dietary information.
Almond Butter

Five grams of protein in two tablespoons
It contains heart-healthy fats as well as vitamins and minerals

Walnut Butter

Contains the most omega-3 fatty acids of any nut butter

Cashew Butter

High in carbs, low in protein

Tree Nut Butter

Contains a high amount of fiber
High in protein
How To Make Nut Butter Using a Food Processor
There are many recipes for nut butter, but many are for specific types of nut butter. However, there is a way to make any nut butter in only six (6) simple and quick steps. You can alter this recipe to fit any nut you use for your butter; the only difference would be the type of nut you use.
Making Nut Butter Using a Food Processor Step-by-Step
First, preheat the oven to 350 degrees Fahrenheit and add your raw nuts to a baking sheet.

It is best to roast your nuts for 8 to 12 minutes; however, some nuts roast quicker, so stay vigilant and watch for a slightly golden-brown color.


Once your nuts are properly roasted, remove the baking sheet from the oven and transfer your nuts to a clean dish towel.

Rub your nuts against one another in the towel to remove the outer layer of skin on your nut.

Allow the nuts to cool down before you add them to your food processor.

Add roasted nuts to your food processor and mix until creamy butter forms.

During this process, you may add any flavor, such as sugar, salt, honey, and more, if you wish to.


Once a creamy butter is achieved, transfer your nut butter to a container and store it in your refrigerator.
You can alter this quick and easy recipe to add any flavors that you want to add to your nut butter. It can also be altered to use any nut that you would like to use or that you have on hand. The best thing about these five simple steps is that you can easily find all your ingredients within your kitchen. 
Whether you're a baker in your free time or just someone who wants to find something to do, making homemade nut butter with your food processor is simple and easy. This recipe guarantees a fantastic way to spend your relaxing afternoon when you have the time!
Conclusion
Next time you're bored and looking for inspiration, look no further than your food processor and your pantry. Your pantry has everything that you need to use your food processor to make the best homemade nut butter that you've ever had! You won't be bored for long when you're cooking, time flies while you're having fun! 
Sources
Best Food Processor for Nut Butter (familycookware.com)